Derby – The city
Derby is a vibrant and diverse city within the heart of the East Midlands. The city is well connected by car, train or plane with over 6 million people living within one hour's travel time.
The city lies on the River Derwent and has a rich history of industry and rail heritage. Derby is home to the UK's first factory, the Silk Mill, which proudly became the Museum of Making in 2021, focusing on Derby's drive for innovation. The museum is part of the Derwent Valley Mills UNESCO World Heritage site.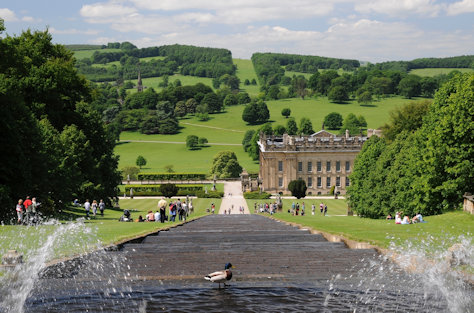 The city has a wide range of green spaces including family focused, Markeaton Park to the UK's oldest park, Arboretum, which is said to be the inspiration for New York's Central Park.
The city also has upcoming plans to rewild Allestree Park, to make it one of the largest urban rewilding projects in the UK.
Derby launched its new City Centre Ambition in May 2021 which is an open conversation with Derby citizens and business to reimagine what Derby will look in the coming years. Major regeneration is already in place in the Becketwell area of the city with the creation of a new 3,500 seater, purpose built performance venue which is due to be completed in 2024.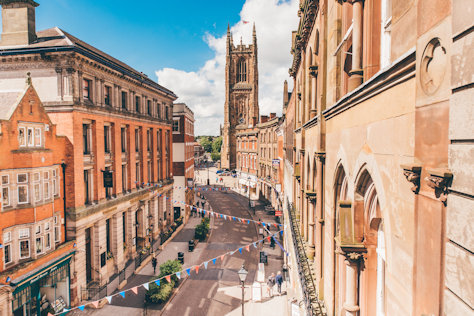 The city is also bidding to be the Capital of Culture for 2029.
Derby is one of the most affordable places to live, with average property prices sitting at £184,950, with the fastest rising local economy in the UK.
Derby is a stone's throw away from the Peak District National Park, the UK's first national park, which is home to the world-renowned Chatsworth estate.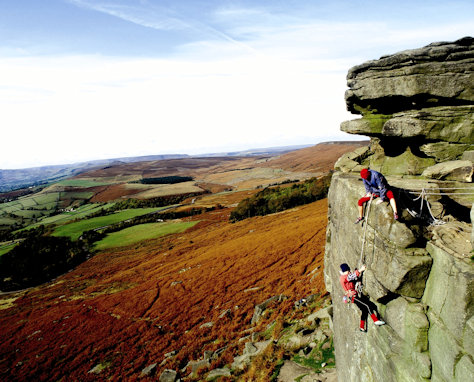 Helpful links
Central, connected and accessible
Derby is well connected to locations throughout the UK. We are at the heart of the national rail network, with fast regular trains to London, Birmingham, Cardiff, Edinburgh, Bristol, York and Leeds and direct access to all five regions of the network.
Within the recently announced Integrated Rail Plan for the North and Midlands, investment in rail infrastructure will further improve journey times from Derby: 58 minutes to London and 30 minutes to Birmingham.
The East Midlands also benefits from extensive air and road connections (M1 North-South and A50/A500 East-West) and has easy access to East Coast Ports via rail routes and the M1. The East Midlands Freeport, centred around East Midlands Airport, will further enhance international connectivity with the city.
-